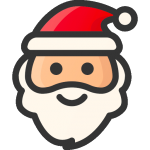 Tracking Santa during this year's Guelph parade?
There's an app for that.
For all parents who celebrate Christmas, you've likely been there. On the eve of the 24th, you gather the already-excited children in front of the TV or computer to get an update on Santa's location. The kids are filled with delight, wonder, and awe that the jolly 'ol fellow was last seen traveling through one country, then another, and then another. Now off to bed little ones, so you can be fast asleep before he arrives. In fact…he will nearly be here!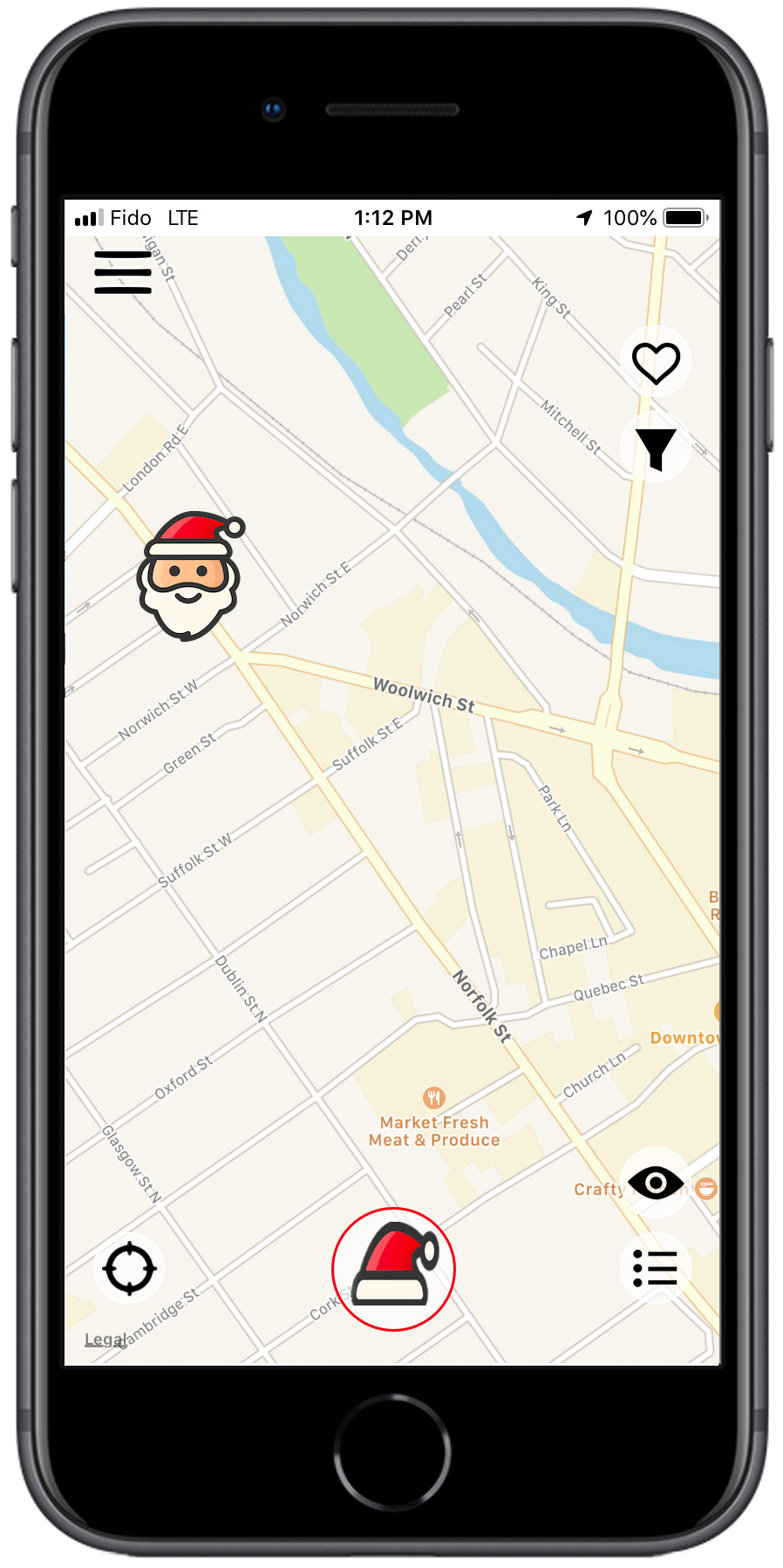 DUX = A Novel New Way to Connect With Santa
During the November 17 2019 Guelph Community Santa Claus parade, children had a chance to keep an eye on Santa's progress along the parade route. By accessing inside information through the DUX Local City Guide app, parents and children could watch Santa get ever closer to their spot along the route. For the estimated 20,000 people lining the route, DUX offered a whole new level of delight, wonder, and awe via a novel new way to connect with the parade.
DUX Project Director Jason Bavington recalls his love of going to the Toronto Santa Claus parade, seeing the colourful floats, hearing all the bands, laughing at silly clowns and other funny characters before finally enjoying the moment everyone waits for in the end – when Santa arrives.
Enhancing this experience today, using mobile technology, simply adds to the fun. "We all see how excited kids get when they know that Santa is getting closer," he said. "And now using DUX to see that Santa is five streets away, then four, then three – it created so much excitement and anticipation in both kids and parents. It's another layer of interaction and magic that made parade day so memorable and special."
DUX = A Novel new Way to Connect With Your City
DUX is your direct guide to all things local. With its built-in Augmented Reality (AR) feature, you simply hold up your phone as you walk down the street and local culture, tourism, and small business information pops into view in real-time. The app informs users about specials and deals from stores and businesses, while also displaying cultural and tourism insights that can be shared via social media with friends.
DUX was designed from the ground up to specifically meet the needs of local small businesses. With smaller marketing budgets it can be hard for these unique locations and finds to get the exposure they deserve.  DUX helps achieve this objective by directly engaging with locals and tourists who are downtown and around town.  And with an ever-increasing offering of novel features (such as the Santa Tracker), people will regularly return to DUX as their direct source for business, cultural, and tourism insights.
The Parade is Over…What's Next?
Download DUX
DUX is an app-based culture, tourism, and deal finder system that combines Augmented Reality (AR) with 2D maps, geolocation, social sharing, and more.  You get the latest deals, discounts, and promotions from local businesses.  All sent straight to your device, from DUX!



Don't miss out!  Download DUX on the iOS AppStore today. Android version coming in January…

Attention local small businesses. Join us on DUX!
We've been working with the Downtown Guelph Business Association and other organizations to create a unique and novel way for you to stand out and attract customers right on the street, right on their phones.  Be the first to get in and take advantage of our DUX Founding Member Special.  Enjoy bonuses, discounts, and bragging rights!


Stay on Santa's Nice list. We did.
When we first met with Santa at a secret location to discuss our new parade idea with him, we promised we wouldn't be naughty and track him all the way home. That was the deal. And we're gonna stick to it. After all, we're looking forward to presents, too.



We thus apologize that we actually don't know where his North Pole HQ is, either. But we can tell how that we have some amazing businesses listed in DUX app and they have great stories and deals to share with you. So be sure to download DUX on the iOS AppStore today!