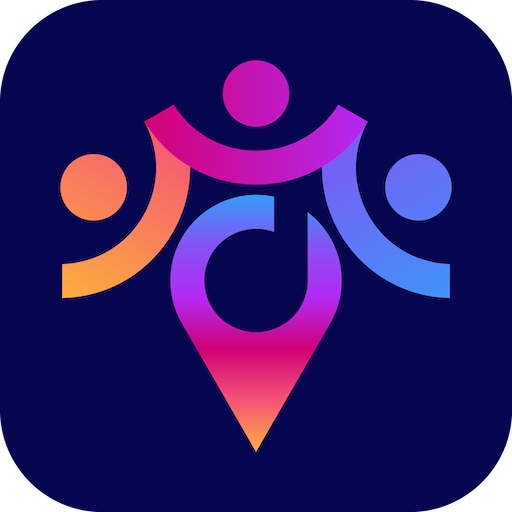 Hi!  We're Dux!  Your local city guide.

Dux is an app-based culture, tourism, and deal finder system that combines Augmented Reality (AR) with 2D maps, geolocation, social sharing, and more.
Leave behind out-of-date guidebooks and flyers and coupons and print ads.  With Dux, you get the latest deals, discounts, and promotions from local businesses.  You can also explore sites of interest and historic locations, too.
All sent straight to your device. Directly from Dux!
You'll find maps with directions, tap to call or email a location, save them to your Favourites, and share location info. with friends via messages, email, or any social network.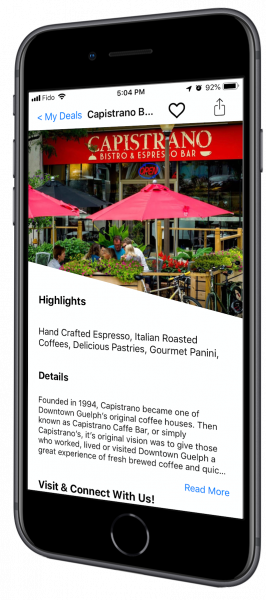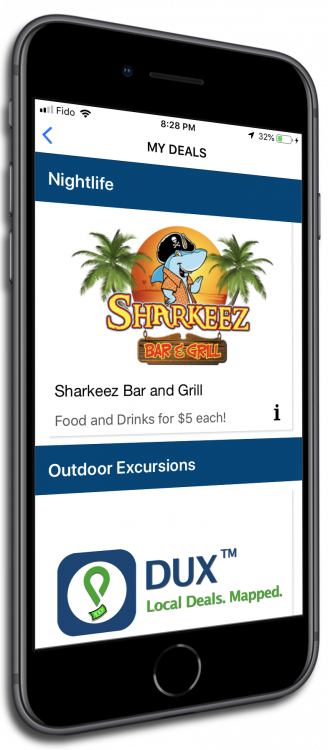 We've partnered with local businesses and locales to bring you THE top finds. Discover it all using Augmented Reality (AR) and browsing maps and lists.
Receive the latest deals, the best discounts, and the most fascinating insights on local finds for:
Cafes
Famous Sights
Food & Drink
Hotels
Indoor Activities and Games
Live Music
Museums
Nature & Parks
Nightlife
Outdoor Excursions
Restaurants
Services
Shopping
Sites of Interest
Spas & Wellness
Tours
& more
📱 Augmented Reality (AR)
Augmented Reality is an incredible technology that is currently taking the world by storm. Phone cameras are being redesigned to take full advantage of the coming wave of AR-powered apps. And we bring you the power of AR deal finding today!
With DUX, activate our AR mode by tapping the eye icon from the map screen.  Once in AR mode, the rear camera on your mobile device is activated and your physical location is monitored by DUX using standard GPS technology.
As you walk, stop, or turn left or right, relevant location-specific information comes into view, overlaid on top of the live camera image being displayed by your mobile device.
Show more/less items on your screen by adjusting how far out to pull in deals from, e.g, 5 metres away, or 500!
Each item shows the location/deal name, a photo, and a brief description. Tap any item for more details.
🗺 2D Maps
We hook you up with a familiar Apple or Google map so you can browse all location and deal goodness from a bird's eye view, starting from your current location.
Deals and locations are highlighted by coloured icons.  Tap any icon for more information.
Only want to focus on your favs? Tap the favourite icon to only show locations previously marked as special by you, so you can just focus on the places you really want to visit.
Only want to focus on certain categories? Tap the filter icon to select which categories to show and which ones to hide. Your map will instantly update to reflect only the locations and businesses you really want to see.
📜 Lists
You may simply like lists. If so, tap the list icon to browse all location and business information in a conveniently categorized list view. Again, categories will based on any filters you may have used, so you only listings most relevant to you. Tap any listing for further detail.
🔎 Location Details
Once you tap the info icon from AR view, tap a location from 2D map view, or you physically arrive at a location, you will interact with a Location/Deal screen.
This screen contains the Location/Store name, one or more photos, and detailed deal/promo/etc. information. As with all screens, information can be viewed in both portrait (vertical) and landscape (horizontal) orientations.
Tap the heart icon to mark a location as one of your favs, to be easily located later. You can also share pictures and selfies of where you are and the awesome deals you are getting from DUX. We'll connect you through text message, email, Facebook, Messenger, WhatsApp, and Twitter, Skype.
➕ & More!
DUX also integrates a variety of standard useful everyday features, including:
Browsable maps to locations and stores
Driving or walking directions
Calling locations
Emailing locations
Website listings